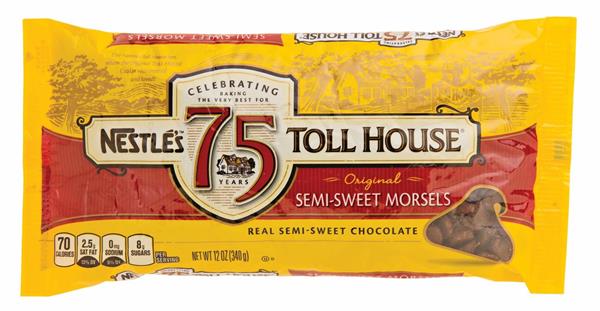 Chocolate chips and chocolate cookies were simultaneously invented by Ruth Graves Wakefield in 1936,
according to Wikipedia.
I love to use this brand, it's really delicious (but of course pretty sweet).
Look at that! I love the chips and the recipe, it comes out delicious and perfect (chewy or crispy, depending on how you bake'em). Walnuts are really good too and take the whole thing up a notch.
What about a giant chocolate chip ice cream sandwich?